Embroidery & Digitising
KSP Promotions has a suite of digitising software along with state-of-the-art machine embroidery equipment to provide a complete digitising and embroidery service.

KSP's digitising software allows us to scan any corporate logo, club emblem or design that a customer provides, and to process the image into a format suitable for machine embroidery onto promotional merchandise such as baseball caps, polo shirts and team jackets.

Our machine embroidery equipment can stitch logos and designs using up to 15 different colour threads and across the full shoulder-to-shoulder width of an adult size garment.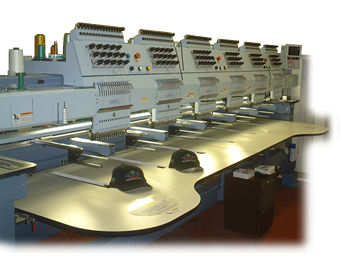 Our state-of-the-art machine embroidery equipment